Montana Wildlife Viewing in Belgrade's Back Yard
Montana Wildlife Viewing
We all know there are enough sights to see in Montana that someone could live here for years and still have a massive bucket list. While we've gone over some of the best ways to view the landscape, today we are talking about something a little wilder. We're dishing on the best wildlife viewing opportunities that await you and your family just outside of Belgrade. Let's take a look!

Wildlife Viewing in Big Sky Country, Montana
When done respectfully, wildlife viewing can be one of the best past-times our state has to offer. Wondering where to start? Look no further. There are a few different ways you can lock your eyes on the animals roaming Big Sky Country, all of which are a hop, skip, and a jump from your Belgrade backyard.
Guided Wildlife Viewing in Montana
If gearing up and striking out on your own sounds a little daunting for your first trip, we totally understand. That's why we recommend taking advantage of the many guided wildlife viewing opportunities Montana has to offer.
Bison Quest
The Bison Quest tour hosted by internationally traveled biologist duo Dr. Craig and Pam Knowles offers a once-in-a-lifetime private experience with the Wild Echo bison herd. Nestled in the high country of the Belt Mountains, you'll be introduced to Warf, the herd bull, as well as the mamas and their little ones. As the bison are well accustomed to human presence, they typically come running for the truck to receive their share of oats – babies hot on their heels. Relax in a tipi with complimentary tea and snacks while you learn about the behavior, history, and ecology of the largest land mammal in North America. One day not enough? Look into staying a few days in an authentic log cabin to take full advantage of bird watching, fishing, and stargazing.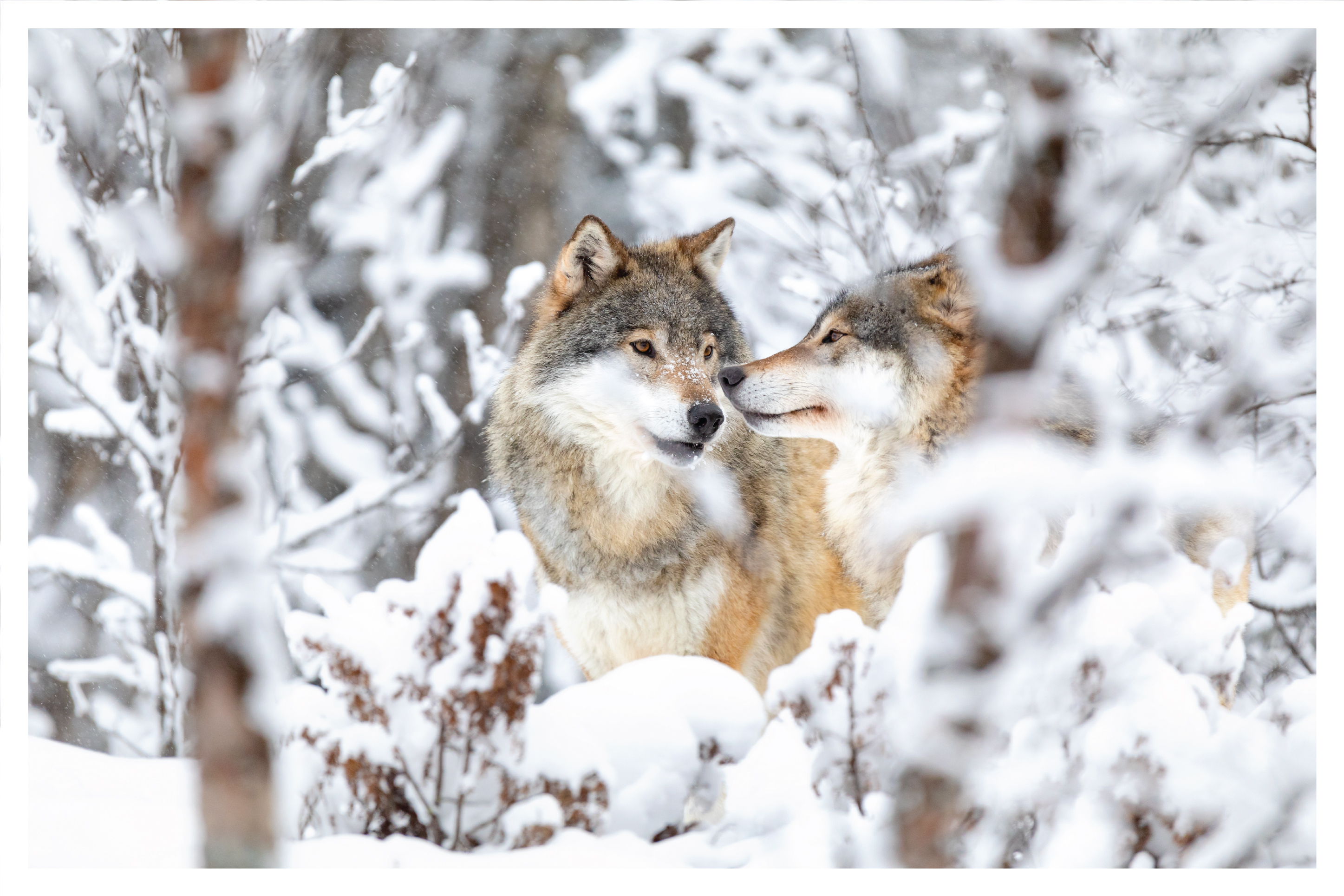 Grizzly and Wolf Discovery Center
The Grizzly and Wolf Discovery Center offers the brave a chance to get a good look at some of Montana's most revered wildlife up close. This not-for-profit, AZA accredited wildlife and educational facility offers visitors the chance to see grizzlies forage for food, play in the ponds, as well as many educational opportunities about the animals. Those who are willing to get there early enough will find it worth the time and extra coffee when they experience active wolf-pack howling. Just outside of the West Yellowstone park entrance, this experience is one you can't afford to miss!
Bozeman Kayak Company
This is an awesome way to soak up Montana's sights. Participants will meet at a convenient rendezvous point in Bozeman where you'll set out to hit the Madison River by kayak with a guide at your side. With their expertise at hand and the convenient sit-on-top style kayak, you'll be sure to catch a glimpse of some of the state's wildlife in their natural habitat. Fish, deer, beaver, and eagles all await you as you navigate downstream. Along the way, your guides will share the history and geography of the area, including reference points to Lewis and Clark of 1802 and the Bozeman Trail of the 1850's.
Self-Led Montana Wildlife Viewing
When viewing Montana's wildlife on your own, there are a few things to keep in mind. Grab a map and a field guide from the Forest Service or Bureau of Land Management so you know where you are and what areas are accessible. As with any time you're out in the Montana landscape, practice bear safety at all times, and be sure to leave the area better than you found it.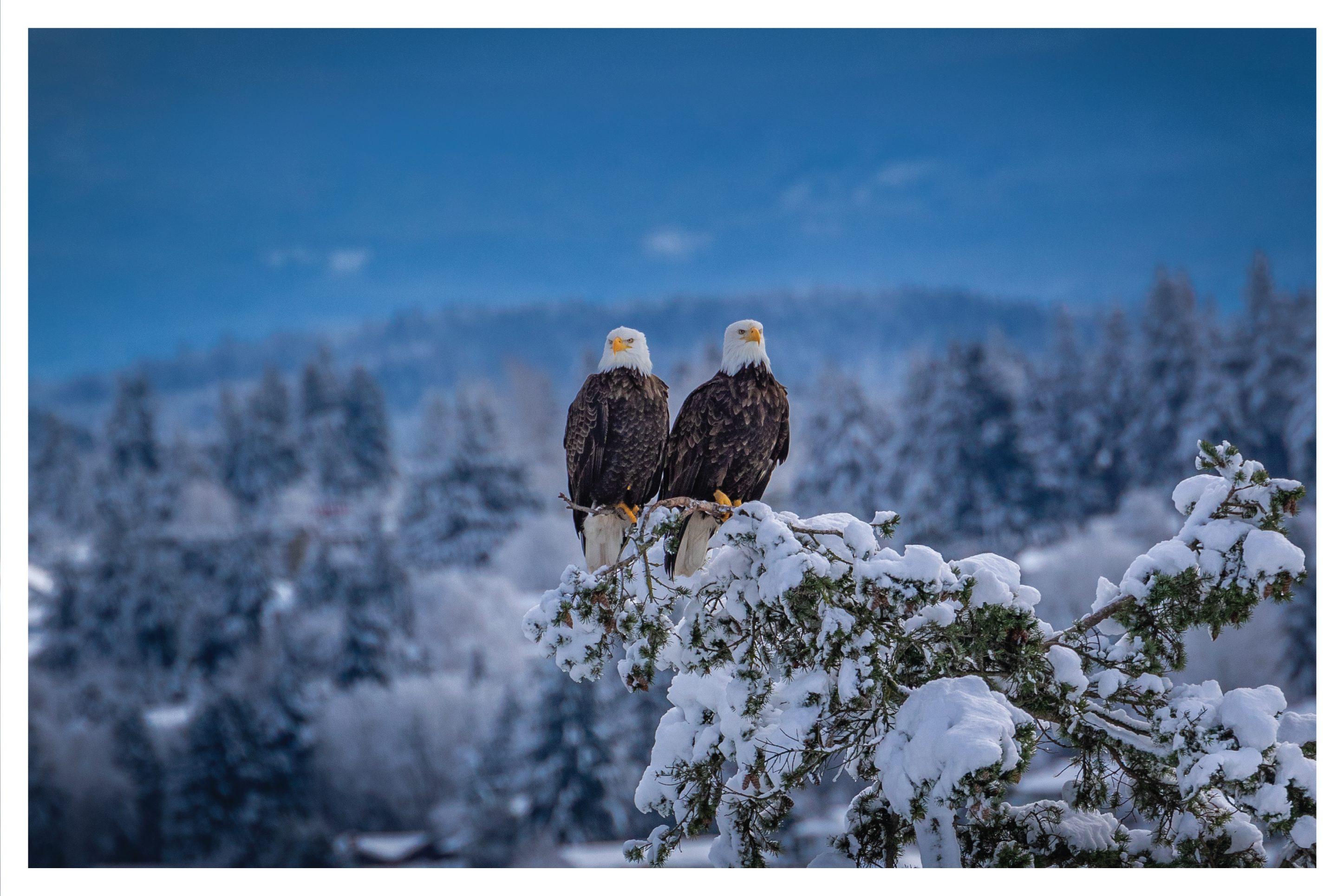 Dome Mountain Wildlife Viewing
Just down the road from Belgrade, a beautiful drive takes you to Livingston with some major attractions, wildlife viewing included. At the Dome Mountain Wildlife Management Area, watchers can enjoy 3,770 acres, all preserved with the goal of maintaining the quality and quantity of vegetation on a historic elk winter range. This sprawling reserve offers some of the best year-round bird watching and wildlife photography opportunities around. From Dailey Lake, watchers can catch glimpses of mule deer and elk, while eagles, hawks, loons, and swans can be seen on the game range. There are also excellent hiking and horseback riding opportunities for those who prefer an active adventure.
Lamar Valley
Inside of Yellowstone National Park, you'll have all kinds for opportunities for viewing the west's most iconic wildlife. But perhaps nothing offers a wildlife viewing opportunity quite like the Lamar Valley. Visitors aren't limited to a specific type of game that's making their way through. Thanks to the river valley being bookended by two separate mountain ranges, onlookers can expect to see anything from elk herds, to bison, grizzlies, wolf packs, and a variety of bird species. The road through is open all year round by car and best enjoyed at dusk or dawn, when the wildlife is most active.
What are some of your favorite places to view Montana's wildlife? We'd love to hear your suggestions!
https://prescottranch.bateshomes.com/wp-content/uploads/2021/10/CVB_WildlifeViewing_Blog_Images_1-1-scaled.jpg
1706
2560
Bates Homes
https://prescottranch.bateshomes.com/wp-content/uploads/2021/08/prescott-ranch-logo-black.svg
Bates Homes
2021-01-19 14:30:00
2022-11-11 23:14:29
Montana Wildlife Viewing in Belgrade's Back Yard