What Is It Like To Live In Belgrade Montana?

To live in Belgrade Montana is to live with intention. From fly fishing along the many miles of scenic waterways to skiing the slopes, Belgrade, Montana truly has it all. It provides a more affordable and less populated alternative to the county seat, Bozeman which is a mere 15-minute drive away.
What Makes Belgrade A Nice Place to Live?
At the foothill of the Rocky Mountains, visitors, and residents of Belgrade are greeted every day by spectacular scenery. Those who adore nature and wildlife have much in store for them here. With a variety of outdoor activities, cultural events, and an abundance of conveniences, Belgrade spoils residents with its 'hidden gem' status.
Community-oriented neighborhoods such as Prescott Ranch in Belgrade make it easy to live a life of luxury, stability, and security, smack dab in a landscape that never fails to awe and inspire.
What is Belgrade, Montana Named After?
Thomas B. Quaw, an entrepreneur, located the land that is now Belgrade in 1882 and took a great liking to the area. He named it after the capital of Serbia in part to show his appreciation for the Serbian investors who financed part of the Northern Pacific Railroad.
Downtown Belgrade
This charming city prides itself in being home to a multitude of locally owned shops and businesses. A lively town of 10,000 people, downtown Belgrade offers many opportunities for antiquing, dining, and shopping. There's a quaint, rustic atmosphere that runs through the city via a welcoming community who are loyal to their small town and to preserving its delightful character.
Eateries

Don't let the small-town vibe fool you, though! There are restaurants to cater to every taste with a variety of cuisine from burgers and pizza to the more exotic, you'll find culinary experiences like Cugino's Pizzeria, The Local American Saloon, and The Wok. Stop in at the Madison River Brewery for a refreshing beverage and a chat with the locals.
Shopping
You might expect a town like Belgrade, Montana to have a few stores dedicated to outdoor adventure and you would be right. There are also shops to be explored that concentrate on art, gifts, and rustic furniture to help you bring the feel of the Big Sky indoors, leather shops such as RO Brooks Custom Leather, and places to discover antiques like Brass Monkey the Sandman. The shopper in you will never be disappointed.
Outdoor Activities
Celebrating every season, there are a number of outdoor activities to be enjoyed including picnicking at the Lewis and Clark Park, catching the parade at the Belgrade Fall Festival, or simply strolling through downtown to people-watch.
Prescott Ranch in Belgrade is also home to five neighborhood parks. Residents love having these amazing outdoor features where the kids can run and play. Whether it's a soccer game or building snowmen, the parks are a place where neighbors can congregate for fun and community.
For those who enjoy celebrating the December holidays, a month-long community celebration brings you the Festival of Lights which includes the exciting Christmas Convoy and the Truck Village at the Gallatin Speedway.
A Cheerful Community
Belgrade, Montana is fully committed to fostering a sense of well-being and togetherness among its residents to create a cheerful community. The Belgrade Community Library is home to a number of family-oriented events, clubs, and presentations designed for both entertainment and education.
With one high school, three middle schools, seven elementary schools, and ten preschools, the Belgrade School District ranks among the highest-rated public schools in Montana. The high school boasts the largest sporting facility in the state, making it a popular host for various state, regional, and district sporting events.
What is Belgrade, Montana Best Known For?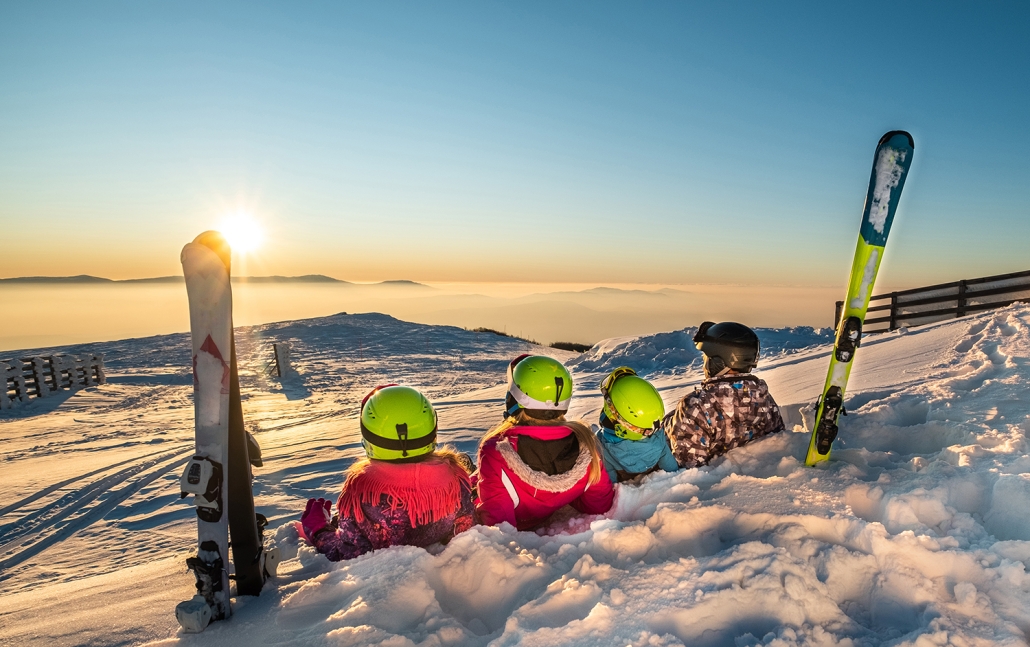 A mere 10 miles away from Bozeman, Belgrade Montana has seen interest and growth increase over the past couple of years, but it is still a small western town. The tight-knit community atmosphere appeals to people who are looking for a delightful blend of gorgeous vistas, outdoor adventure, and community pride.
International Airport
Belgrade is home to the Bozeman Yellowstone International Airport, one of the most beautifully crafted airport terminals in the country featuring a view of the snowcapped mountains, while inside visitors are treated to a prominent wood and stone aesthetic that accurately reflects the beauty and prominence of the surrounding landscape. The airport underwent an expansion in 2021 to add 31 new routes and destinations.
Exciting Speedway
The Gallatin Speedway is a popular destination for those looking for some good old-fashioned, dirt track fun. A variety of events are planned every year featuring different classes that are guaranteed to keep the entire family enthralled and rooting for their favorite racer.
Unprecedented Mountain Skiing
If you're into skiing or boarding, there's simply no overlooking the trails at Big Sky Ski Resort. Spanning over 5,800 acres of terrain, half of them are dedicated to those who are aiming at improving their skills and techniques. The other half presents experts with some of the most vigorous runs in the country. Big Sky Ski Resort is just one of many ski resorts to explore in the Gallatin Valley, there is also Bridger Bowl Ski Area, Discovery Ski Area, and Great Divide Ski Area, to name just a few.
Lewis and Clark Caverns State Park
The caverns at Lewis and Clark State Park were discovered back in 1892. The Park is home to caves filled with stalagmites, stalactites, and other beautiful natural formations; they are open year-round for safe and well-lit guided tours. Just 45 minutes from Belgrade, visitors are treated to limestone formations that rival the most magnificent cave sites in the world.
Madison River
A beautiful tributary of the Missouri River, the Madison River runs 183 miles long through the states of Montana and Wyoming. A quick 30-minute drive from Belgrade, the river is fly fishing only and is also a great place for a refreshing swim. It boasts a hot spring to sit in and banks to explore.
Yellowstone National Park
Belgrade is a mere 1 ½ hour drive away from one of the most majestic national parks in the world. At over 3,500 square miles, Yellowstone spreads through three different states – Montana, Wyoming, and Idaho. It features a variety of must-see features including jaw-dropping canyons, lush and fragrant pine forests, rivers flanked by endless evergreens, and of course, geysers such as the world-famous Old Faithful. Wildlife abounds in this raw, untouched country including wolves, elk, bison, antelope, and bears. Established in 1872, Yellowstone National Park is just one of the many reasons why living in Montana, Belgrade is so spectacular.
https://prescottranch.bateshomes.com/wp-content/uploads/2022/11/GettyImages-11653337201.jpeg
1414
2120
Bates Homes
https://prescottranch.bateshomes.com/wp-content/uploads/2021/08/prescott-ranch-logo-black.svg
Bates Homes
2022-11-11 21:31:23
2023-03-24 15:46:26
What Is It Like To Live In Belgrade Montana?